Soulé Chicago is a boutique restaurant inspired by the first line in Biggie Small's legendary hip-hop single,"Juicy": "It was all a dream…" and the soulful memories of Grandma Bea's laughter and Momma's smile. The soul food kitchen has always been a place where family, friends and tribe would gather to catch-up on love.
Soulé is no different.
We welcome you to Chicago's West Town; home of the best creole-infused soul food delights on the planet. Our vision is bigger than food. We exist in celebration of culture and community…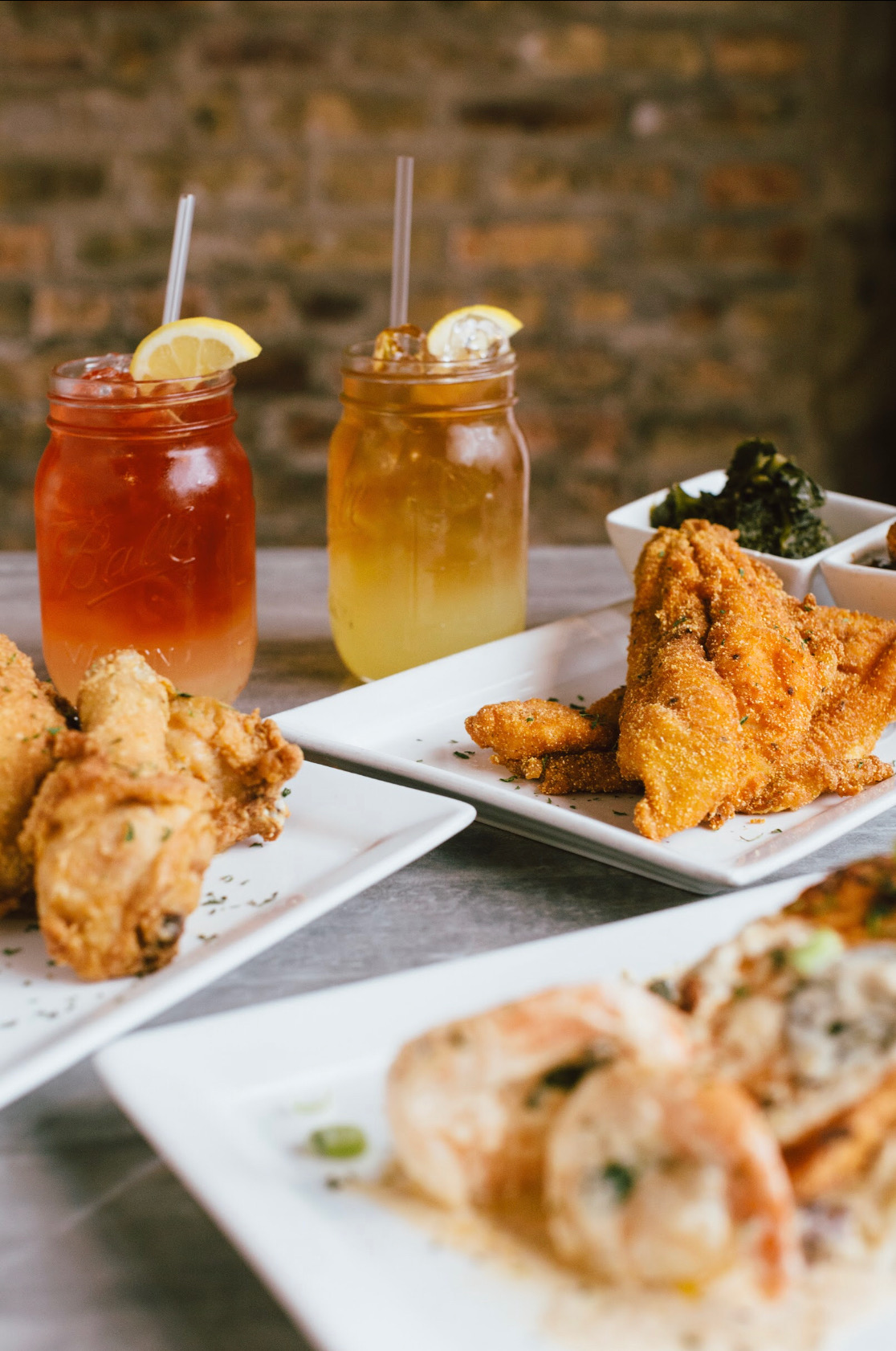 Since 2017 Soulé has been the go-to creole-infused soul food destination for everyday people, tastemakers, celebrities and social media foodies in search of bursting and robust flavors of home cooked food. We are the official taste of home away from home.
Join us, family.
Location
1931 W Chicago Avenue
Chicago, IL 60622
Hours
Tue – Thu, 3 pm – 9 pm
Fri – Sat, 3 pm – 10 pm
Sun, 2 pm – 9 pm
Contact
(312) 526-3825
info@soulechicago.com